Our current auctions
Online Embryo Sale | November 23 - 30, 2018
Auction is closed.
ONLINE EMBRYO SALE
Closingdate: Friday, November 30, 2018 (9:00 P.M. - Dutch Time)
Click here for the online catalogue


A few examples of the embryos selling: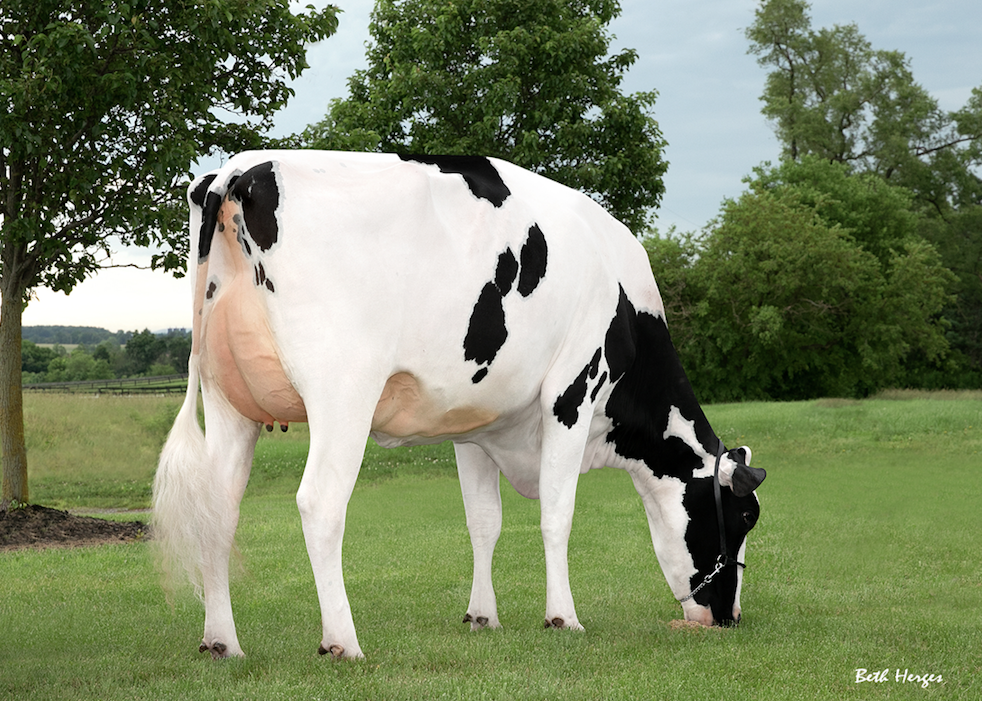 Oh-Syc-River CRUSHABULL x Al-Lew Monterey Ashley VG-88-USA La1 (~CLICK HERE~)
UNIQUE opportunity to make a sister to Mr. Frazzled ARISTOCRAT (+2920 PTAT & +2.90 PTAT)
FEMALE embryos sired by Oh-River-Syc CRUSHABULL: +4.19 PTAT & +3.85 UDC!!
Ashley is the only cow in the breed combining: >2645 gTPI & +3.75 PTAT!!
Ashley is also dam to NH DG Amazing (GTPI +2642 / PTAT +4.11), to AFLLECK (Top 10 bull Italy), to Armagadon *RC *P (GTPI +2606 / PTAT +3.77), to 2 Top 10 Charley dtrs for GTPI in Europe and more!
Ashley her son NH DG ALL-IN is the only bull in the breed combining >2690 GTPI & >3.95 PTAT!!
She scored VG-88-USA in her first lactation with EXCELLENT Feed and Legs and EXCELLENT rump!
From the incredible Durham Annabell cow family with 8 generations EXCELLENT dams!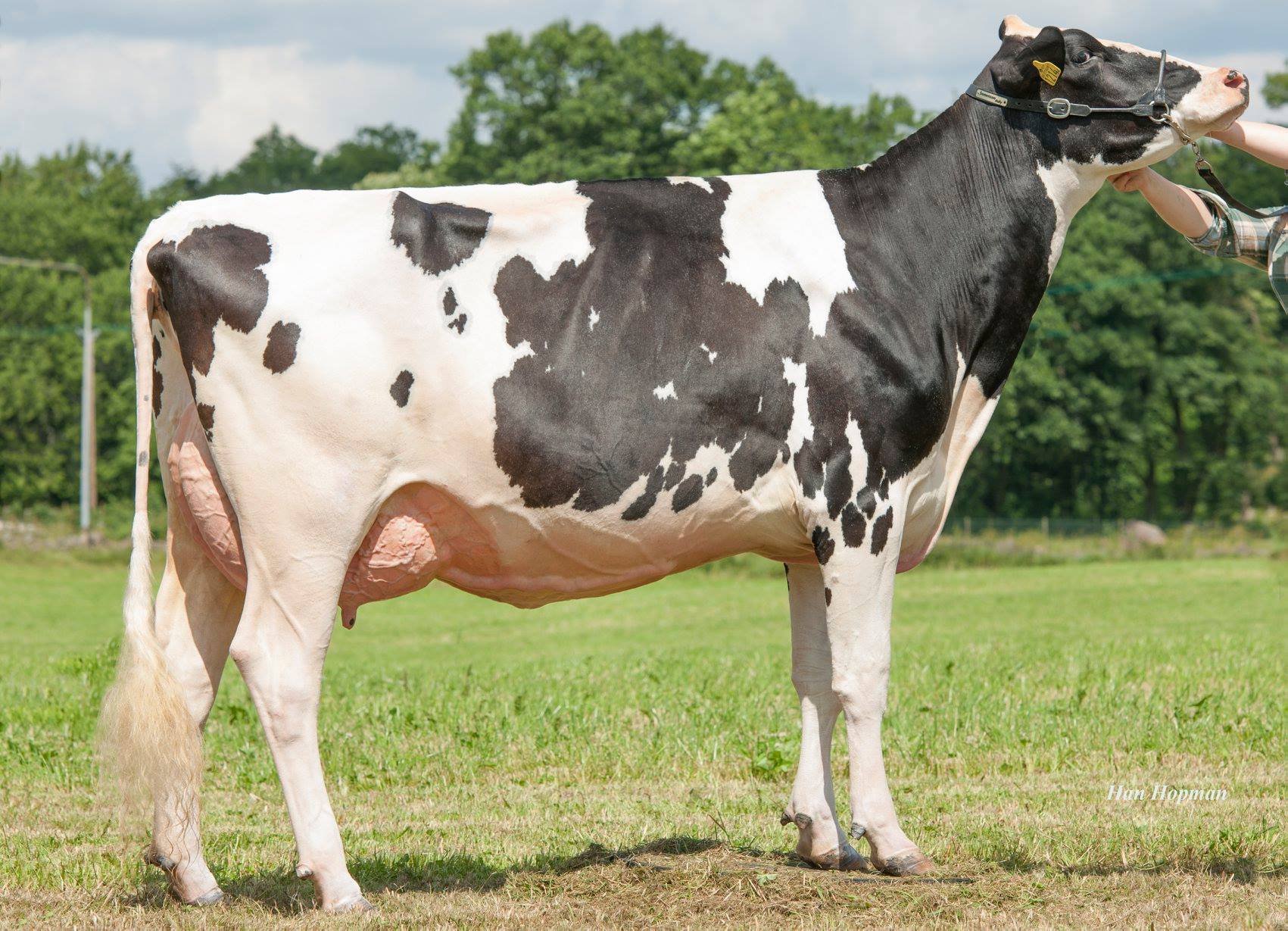 Mixed flush: FEMALE Solomon / Lavanguard x Bons-Holsteins Stormatic Koba VG-89-SW EX-90-MS (~CLICK HERE~)
Embryo's by the tremendous Bons-Holsteins Koba's!
Stormatic Koba was Res. Grand Champion, Best Udder & Int. Champion Elmia '15 (Swedish National Show)
The same family as Bons-Holsteins Koba 219 EX-91-NL 3yr. - Grand Champion HHH-Show '17 & recently sold $46,000
Her dam (Bons-Holsteins Koba 152 EX-92-NL s. Integrity) was:
- 4th at the Simagena Paris '07
- Grand Champion Hoornaar '08
- Res. Sr. Champion National NRM '08
- Res. Sr. Champion National HHH Show '09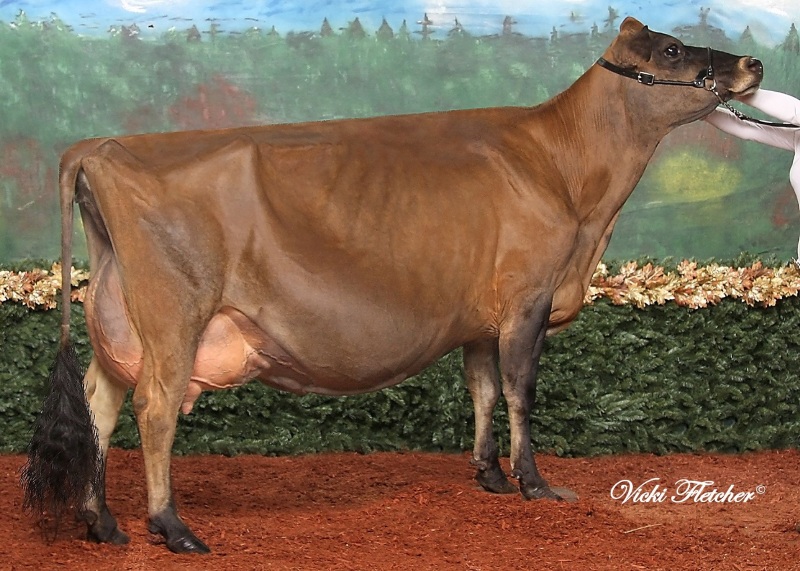 FEMALE River Valley Cece CHROME x RJ Rumour (~CLICK HERE~)
SHOW embryos from one of the best Jersey families: Rapid Bay Whistlers Rumour EX-95-CAN
FEMALE embryos sired by CHROME: dtr proven sire and the king of the ring with +2.60 PTAT
Dam was succesfull with a 1st place @ Irish National Heifer Show '15!
Grand dam is the famous JERSEY: Rapidbay-UK Jades Rumour EX-92-IE who was:
- Grand Champion Emerald Expo 2013
- Jersey Champion All-Britain 2011
- Grand Champion National Show Millstreet 2012 & more!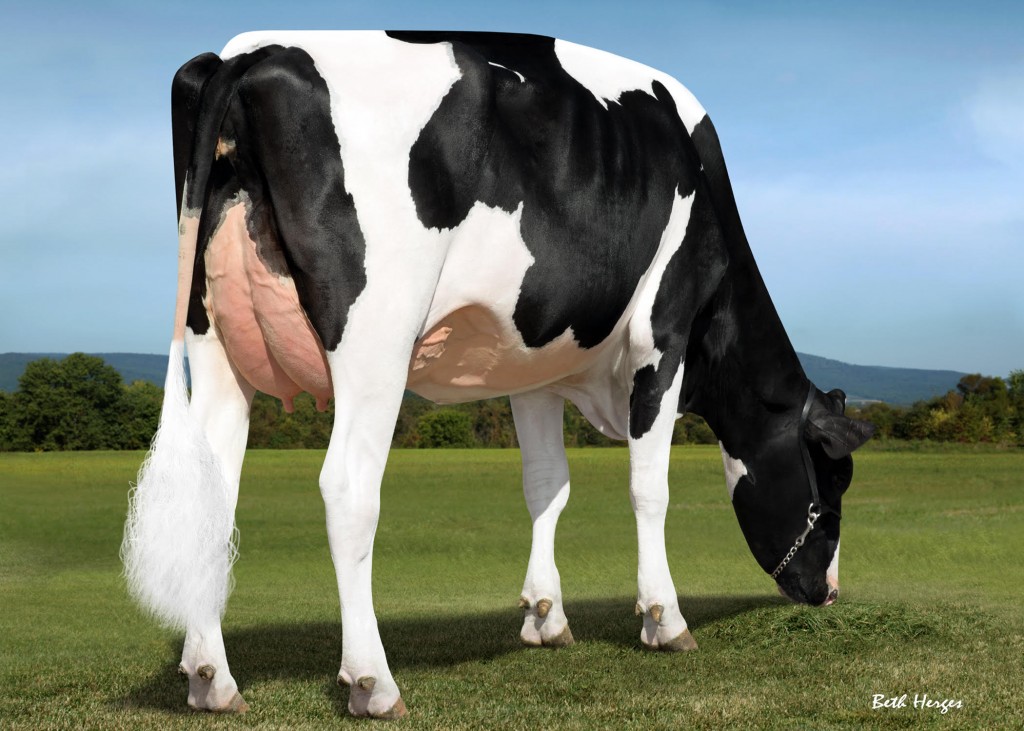 Denovo GLITZ x MS DG-TM Flagship Buoy (~CLICK HERE~)
The FIRST GLITZ embryos to sell: GTPI +2917!!!
GLITZ: +1502M +0.11%F +0.09%P +71P / +4.1 DPR / +2.08 PTAT / +2.23 UDC!!!
Buoy is one of the highest Flagship's in the breed: +0.16%F +0.09% PROTEIN / SCE 5.5 / PL +7.2 / SCS 2.64
Great indexline going back on Rainyridge Talent Barbara EX-95 (All-American & All-Canadian)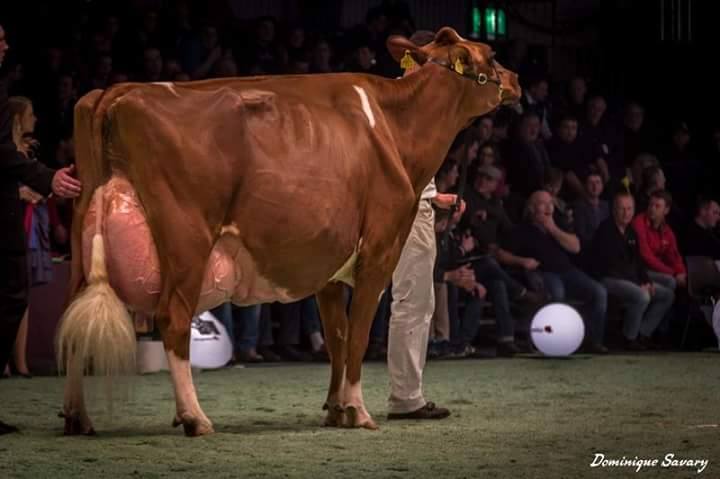 FEMALE Col DG CRUSHTIME x La Waebera Dreamdate Oceane VG-85-FR VG-87-MS (~CLICK HERE~)
#3 FEMALE embryos from the TYPE SENSATION of this moment Col DG CRUSHTIME +4.01 PTAT!
Out of a direct dtr of La Waebera Glacier Oceanie EX-94-CH
Her maternal sister sold at the GERMAN MASTERS SALE '18 for 6.700 EUR!!!
Oceanie: >100.000 kgM lifetime production
Oceanie won multiple titles: 1st place Swiss Expo '16, 3rd European Show Cremona '10, H.M & Res. Best Udder Swiss Expo '12, Grand Champion Swiss Red Night '13, 1st place Expo Bulle '14, Grand Champion Jr Expo Bulle '13 & more!
She is a maternal sister to La Waebera Ralstorm Tina EX-91-CH: dam to Tibere @ Swiss Genetics
#2 Red Impact Cow Year 2018!
Denovo GLITZ x Ms DG Delta Bridgett *RC VG-86-USA La1 (~CLICK HERE~)
The FIRST GLITZ embryos to sell: GTPI +2917!!!
GLITZ: +1502M +0.11%F +0.09%P +71P / +4.1 DPR / +2.08 PTAT / +2.23 UDC!!!
Embryos from the #1 GTPI RED CARRIER cow in the USA: Bridgett RC!
Make the next RED CARRIER charttopper!
Daughter of the outstanding Mr. Mogul DELTA - not available in Europe!
Bridgett *RC her Pinnacle dtr is the #6 GTPI RC heifer in the USA
Bridgett *RC is full sister to Blake (5 progeny > 2800 GTPI) and sold for > $ 100.000
Going back on the All-American cow: Rainyridge Talent Barbara EX-95-USA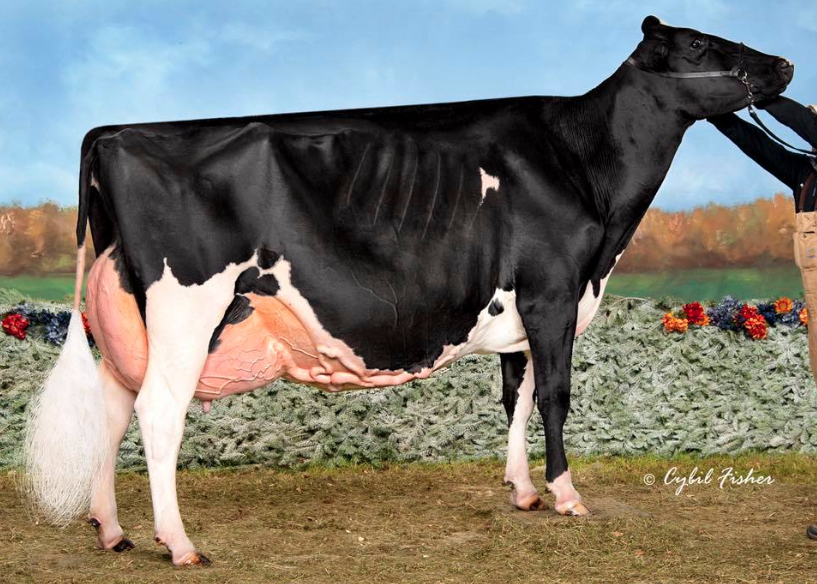 FEMALE Oh-River-Syc CRUSHABULL x Lovhill HET Beemer Kate (~CLICK HERE~)
Exclusive FEMALE CRUSHABUL (PTAT +4.19) embryos from incredible member of the KATRYSHA'S!
CRUSHABULL is one of the highest sons of CRUSH - super transmitting and not availble in Europe
Donor is a high PTAT member of the KATRYSHA family - huge PA potential for the type market
Grand dam is an EX-93 SID sister to the SUPREME CHAMPION WDE '15: Lovhill Goldwyn Katrysha EX-96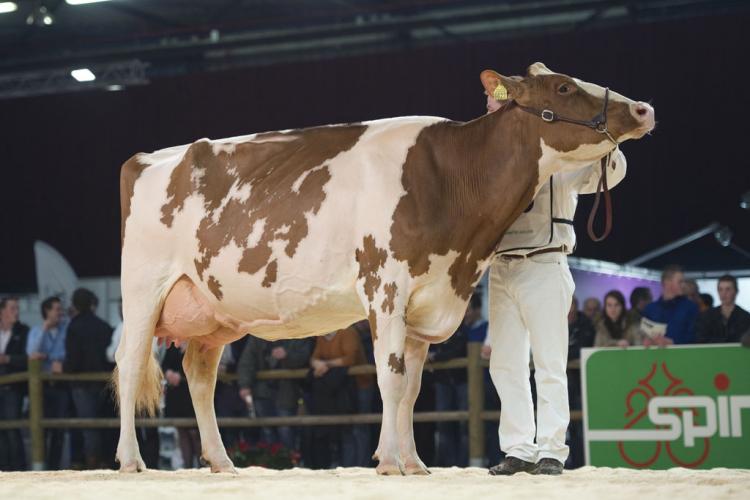 Farnear Aria ADDISON *RC x Lakeside Ups O'Lelie VG-86-NL 2yr. (~CLICK HERE~)

Addison *RC (PTAT +3.81) embryos from incredible R&W line!
Addison *RC is a RED CARRIER PTAT +3.81 CRUSH son (Crush is not available in Europe)
Roseanna participated at the European Show Fribourg '13 & Colmar '16 was GRAND Champion R&W NRM '14, GRAND Champion R&W HHH-Show '16 & 3rd in class HHH-Show '17!!
You'll find the best of the AUGUST family in this package!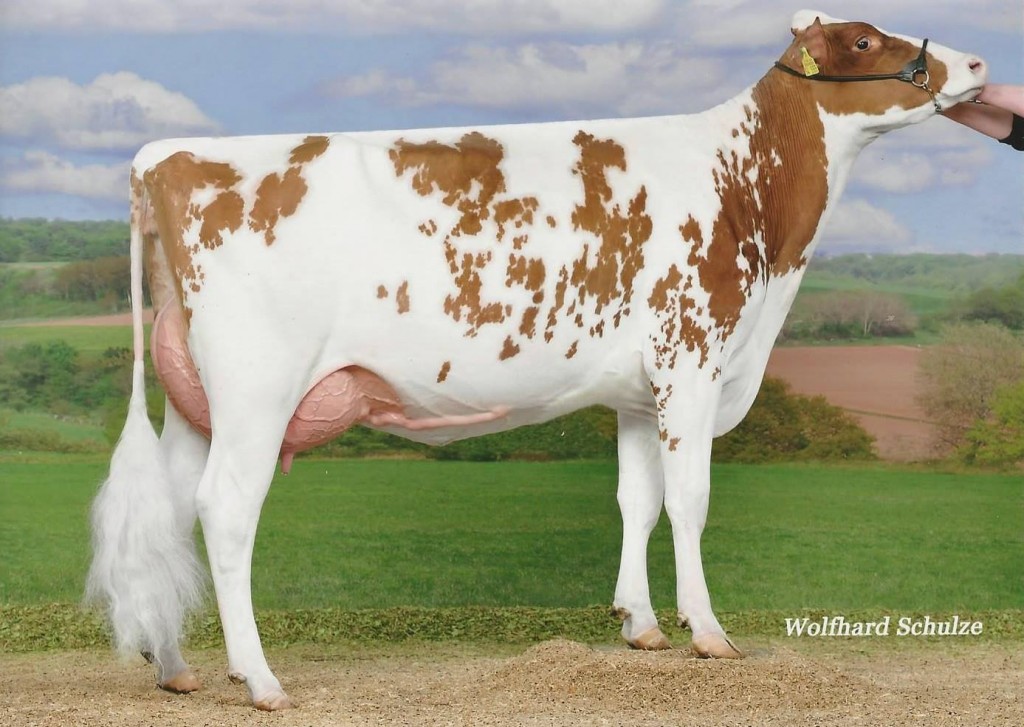 FEMALE Mr D Apple DIAMONDBACK *RC x Double-M Myrthe (~CLICK HERE~)

FEMALE Mr D Apple DIAMONDBACK *RC embryos of Double-M Myrthe
Myrthe is a grand dtr of the great brood cow: Birkenhof Rubens Mabel-Red EX-93-DE
Same family as Ruegruet Joyboy Minneapolis EX-91-CH: Int. Champion R&W Swiss Expo & Expo Bulle
Same family as Mox Kite Maryrose EX-90-CH!
Huge potential in this R&W Show family!!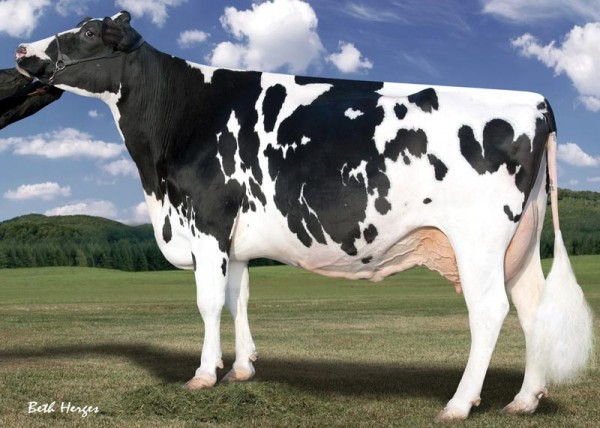 FEMALE Duckett Crush TATOO x HET Adora Champagne (~CLICK HERE~)
Take your chance with these early FEMALE Duckett Crush TATOO embryos!
TATOO: Crush (not available in Europe) grandson of Vangoh Durham Treasure EX-96-USA EX-99-MS!!!
Fancy showheifer from the Cosmopolitan's with also an overall complete index!
Champagne notes: +140 RZG, +310 gNVI & +2534 gTPI!
For the complete catalog ---> click here


Online Embryo Sale | December 14 - 21, 2018
Auction is pending.
ONLINE EMBRYO SALE
Closingdate: Friday, December 21, 2018 (9:00 P.M. - Dutch Time)
Click here for the online catalogue


A few examples of the embryos selling:


For the complete catalog ---> click here