Our current auction
Online Embryo Sale | October 15-22, 2018
This is a traditional English auction.
Time remaining:
2018-10-22T19:00:00+00:00
ONLINE EMBRYO SALE
Closingdate: Monday, October 22, 2018 (21:00 PM - Dutch Time)
Click here for the online catalogue
A few examples of the embryos selling: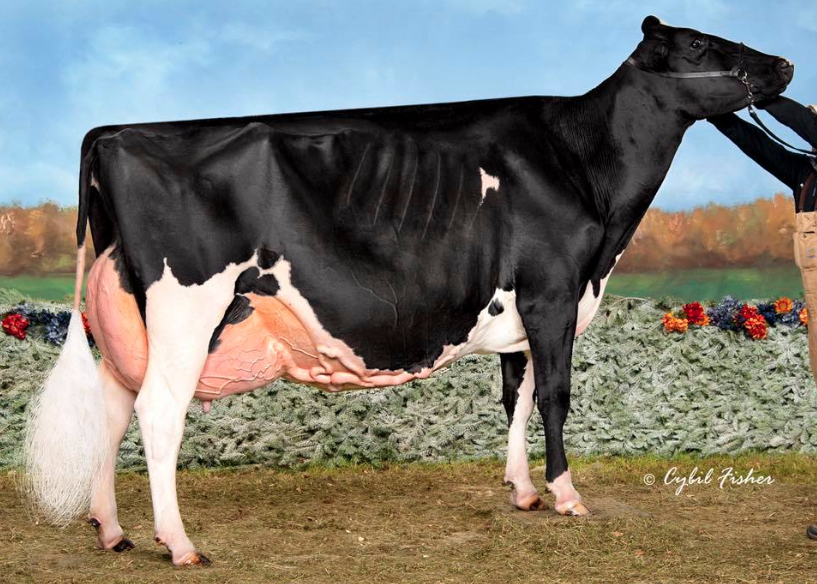 Braedale GOLDWYN x Lovhill HET Beemer Kate (~CLICK HERE~)

Hard to find GOLDWYN embryos out of one the best cow families around the globe!
GOLDWYN is the truly LEGEND with >3400 EX-daughters and many show winning daughters!
Grand dam is EX-93 SID sister to the SUPREME CHAMPION WDE '15: Lovhill Goldwyn Katrysha EX-96
Katrysha was also Grand Champion Wisconsin State Show '15!
A lot of EX potential in this incredible pedigree!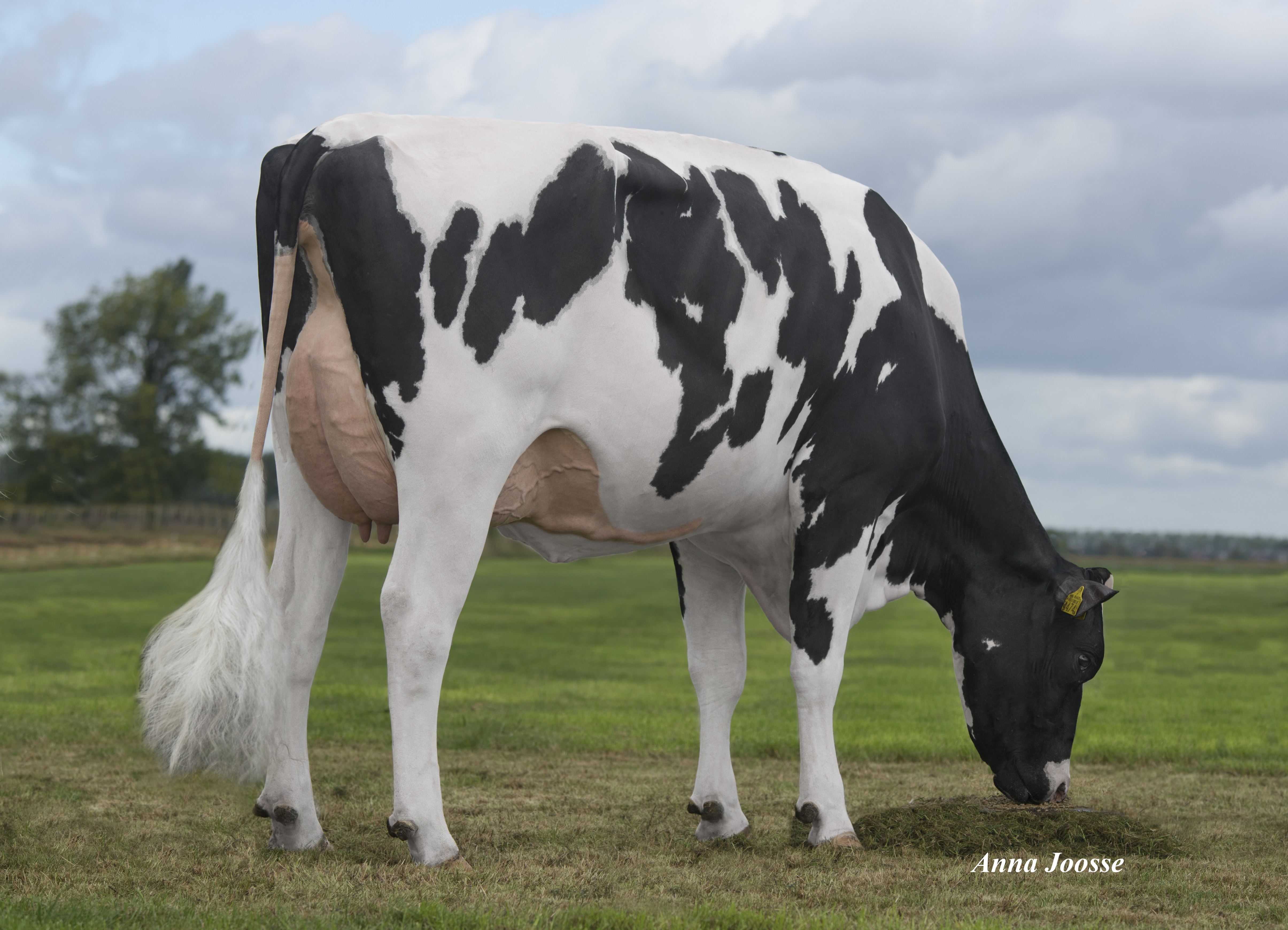 S-S-I Montross JEDI x De Volmer DG Caylee (~CLICK HERE~)
FEMALE S-S-I Montross JEDI embryos from the full sister of DG CHARLEY - DG Caylee!!
DG Caylee is fresh recently pictured and when you look at her picture she speaks for herself!!
S-S-I Montross JEDI is dtr proven since the August '18 run and impresses with 447 Milking dtrs and still +2729 gTPI!
Same cow family as Charley, Chevrolet, Fanatic, Commander and more!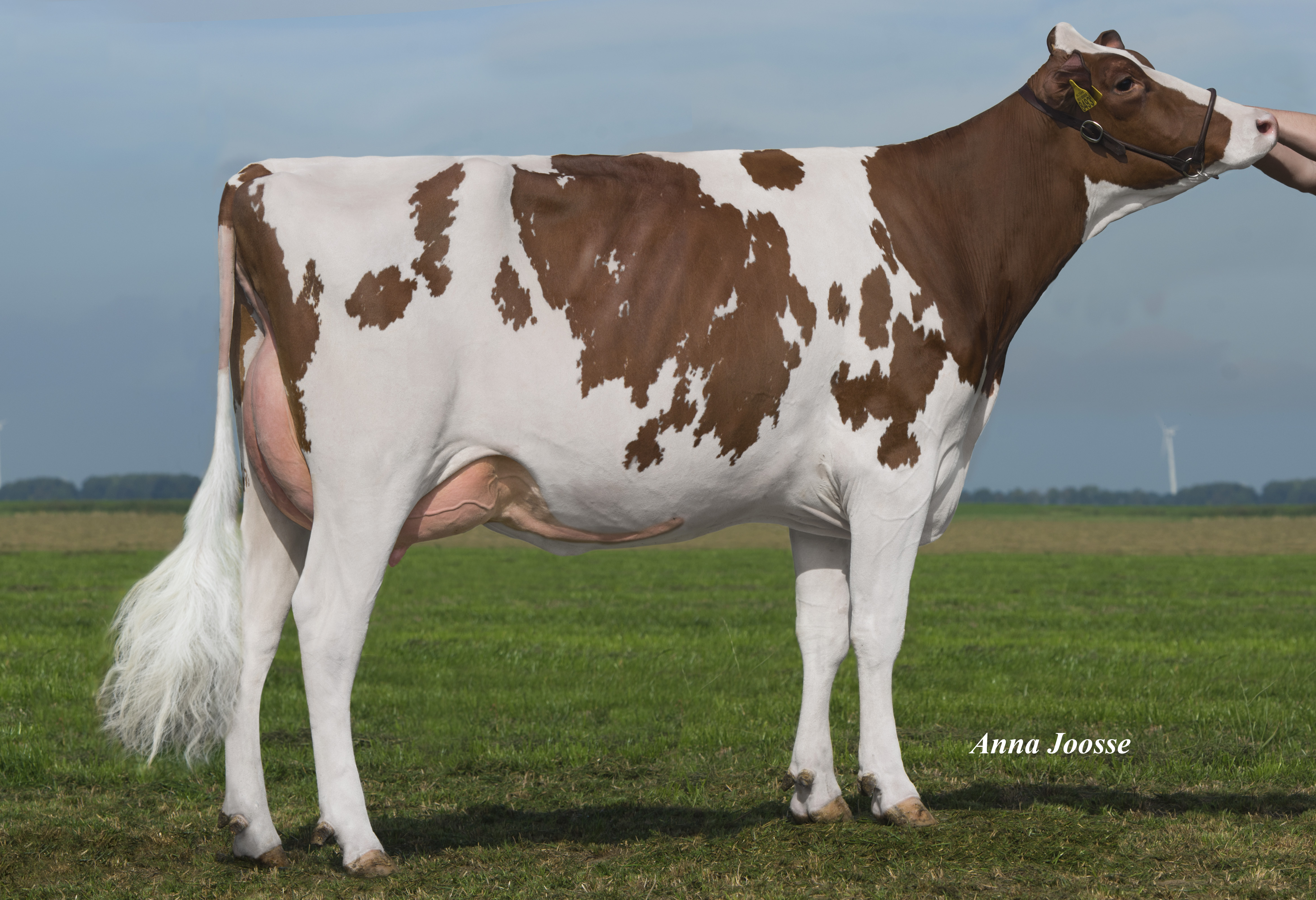 Farnear Aria ADDISON *RC x Lakeside Ups O'Lelie VG-86-NL 2yr. (~CLICK HERE~)
FEMALE Addison *RC embryos from the fantastic O'Kalif grand daughter of Zeedieker Advent Roseanna EX-93-NL
Addison *RC is the new type sensation for the R&W breed with +3.81 PTAT and the brother to Altitude-Red (+3.79 PTAT)
He is an Crush son of Farnear-TBR Aria Adler EX-94-USA
Roseanna participated at the European Show Fribourg '13 & Colmar '16 was GRAND Champion R&W NRM '14, GRAND Champion R&W HHH-Show '16 & 3rd in class HHH-Show '17!!
You'll find the best of the AUGUST family in this package!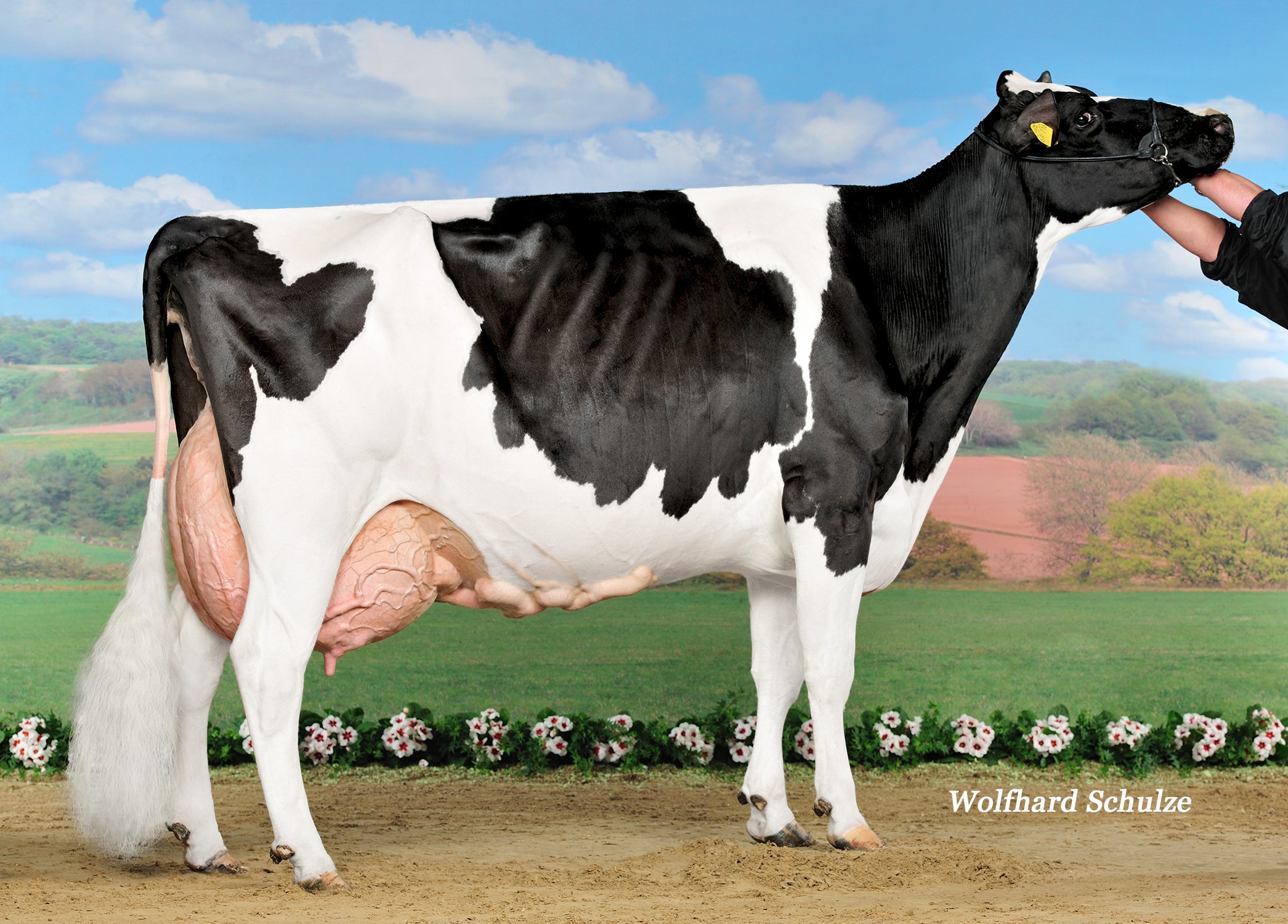 Wilder HOTSPOT P x HET Wilder Kora (~CLICK HERE~)

HOTSPOT P embryos from the Batke Outside Kora EX-94-DE family!
Heifer that combines >2400 GTPI and +140 RZG
Dam is full sister to Wilder Hira, the former #1 Saloon in the breed!
Batke Outside Kora EX-94-DE was 2yr. Old Champion @ European Show Oldenburg '06
Hotspot is high in several indexes +163 RZG / +340 NVI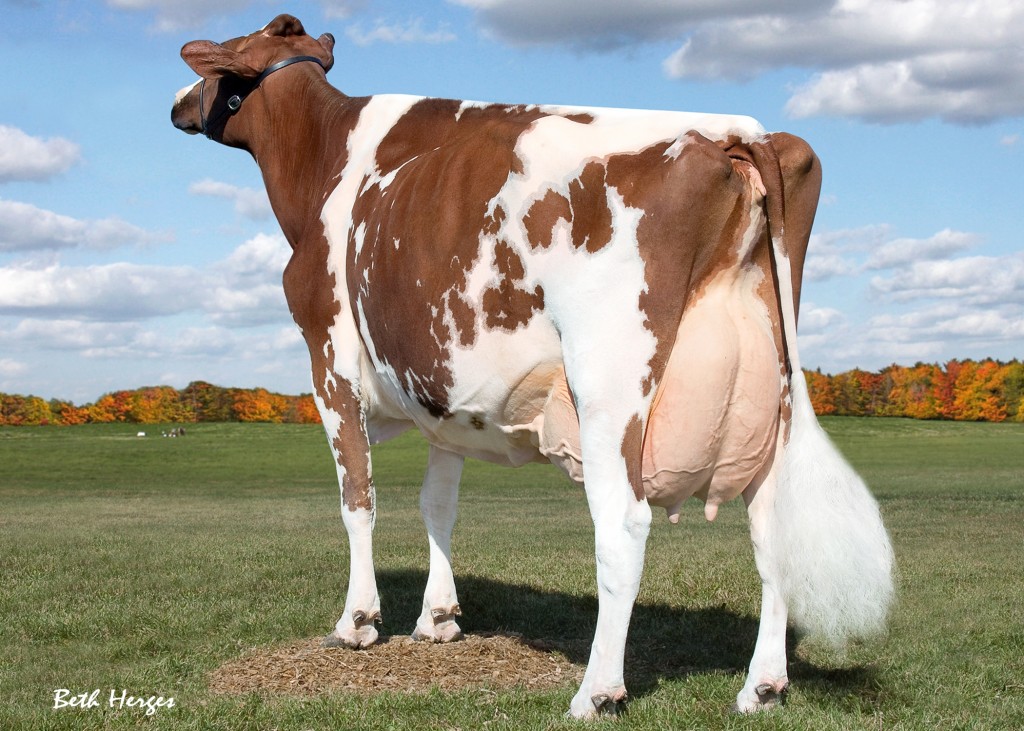 Bomaz SKYWALKER x Holec Jolakimo P cd (~CLICK HERE~)

Great POLLED Modesty dtr with +2705 GTPI / NM $ 849!
Huge opportunity to make high GTPI and NM offspring!
Believed to be number 10 GTPI polled heifer at flush age in the world!
Offspring of Lavender Ruby Redrose EX-96-USA
- One and only Red Holstein to ever be the Supreme Champion at the World Dairy Expo!!
One of the few opportunities to get into the REDROSE family!!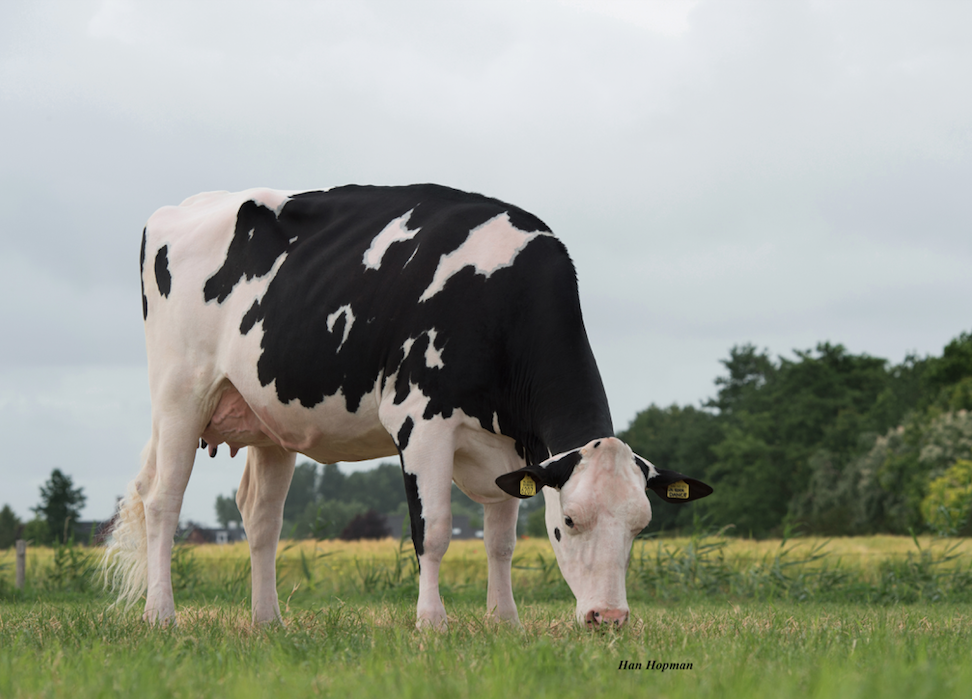 Croteau Lesperron UNIX x JK Eder DG Doorman Dance VG-87-NL 2yr. (~CLICK HERE~)
FEMALE embryos from the DARLING cow family!!
FEMALE Unix x JK Eder DG Doorman Dance VG-87-NL 2yr. x the full sister to DH GOLD CHIP DARLING EX-94-CH
Her FULL sister was Res. 2yr. Old Champion at the HOORNAAR SHOW '18
Darling was SUPREME Champion Swiss Expo '17 & GRAND CHAMPION Expo Bulle '18!
4th dam is the full sister of the legendary DURHAM!!
Incredible combination to make SHOW TYPE and from a great family!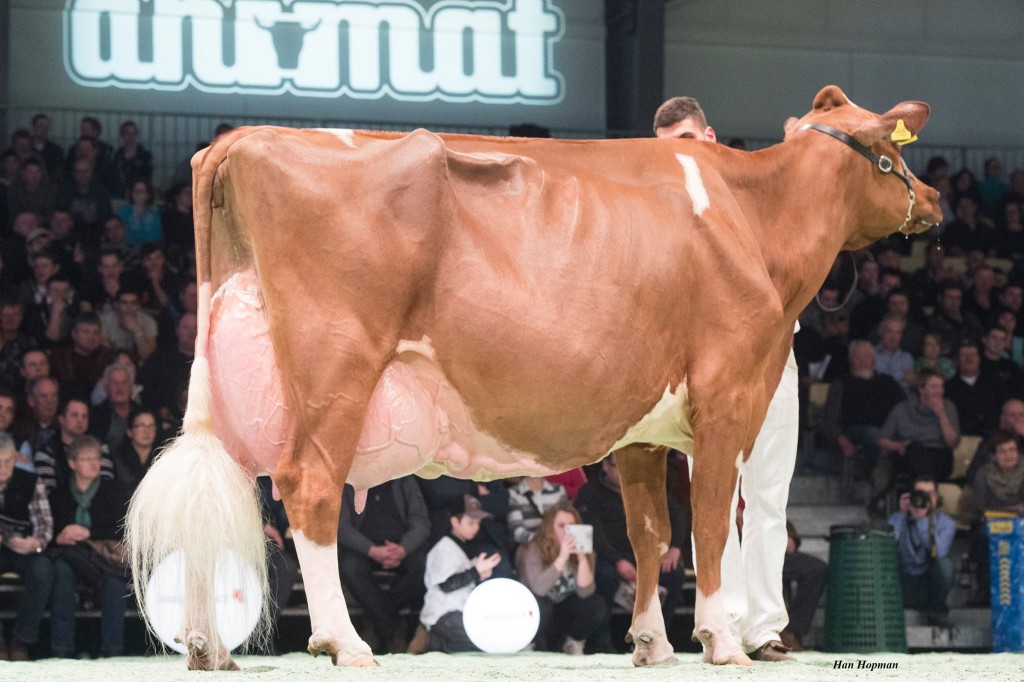 Col DG CRUSHTIME x La Waebera Dreamdate Oceane VG-85-FR 2yr. (~CLICK HERE~)

#3 FEMALE embryos from the TYPE SENSATION of this moment Col DG CRUSHTIME +4.01 PTAT!
Out of a direct dtr of La Waebera Glacier Oceanie EX-94-CH
Her maternal sister sells at the GERMAN MASTERS SALE '18!!!
Oceanie: >100.000 kgM lifetime production
Oceanie won multiple titles: 1st place Swiss Expo '16, 3rd European Show Cremona '10, H.M & Res. Best Udder Swiss Expo '12, Grand Champion Swiss Red Night '13, 1st place Expo Bulle '14, Grand Champion Jr Expo Bulle '13 & more!
She is a maternal sister to La Waebera Ralstorm Tina EX-91-CH: dam to Tibere @ Swiss Genetics
#2 Red Impact Cow Year 2018!
For the complete catalog ---> click here