Our current auction
Online Embryo Sale | October 11-18, 2019
This is a traditional English auction.
Auction is closed.
EUROGENES ONLINE EMBRYO SALE
Auction closes Friday, October 18, 2019 (18:00 / 06:00 p.m. - Dutch Time = CEST)
Click here for the online catalogue



Some examples of the lots selling: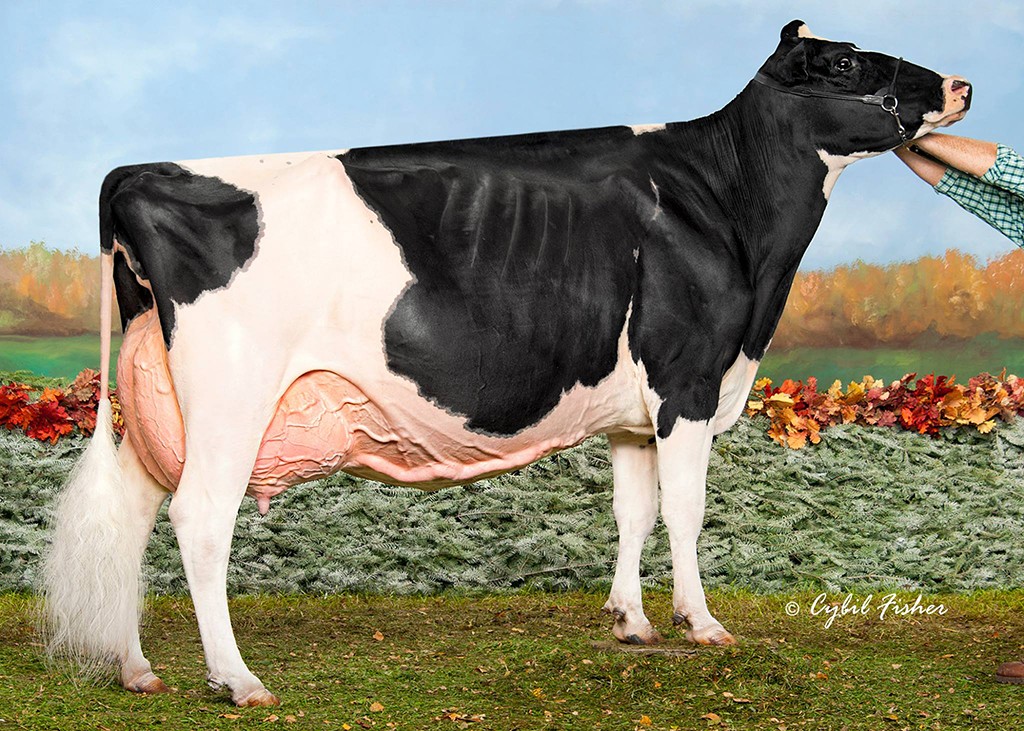 Golden-Oaks MASTER x Sheeknoll HET Solomon Arriba (~CLICK HERE~)

MASTER (+4.37 PTAT // +19 DGV Conf.) x a Solomon daughter of Sheeknoll Durham Arrow EX-96-USA 2E!!
Arrow 'Thomas' was Grand Champion World Dairy Expo 2016, Grand Champion Midwest Fall National '16,
Unamimous All-American Agend Cow '16 & many more!!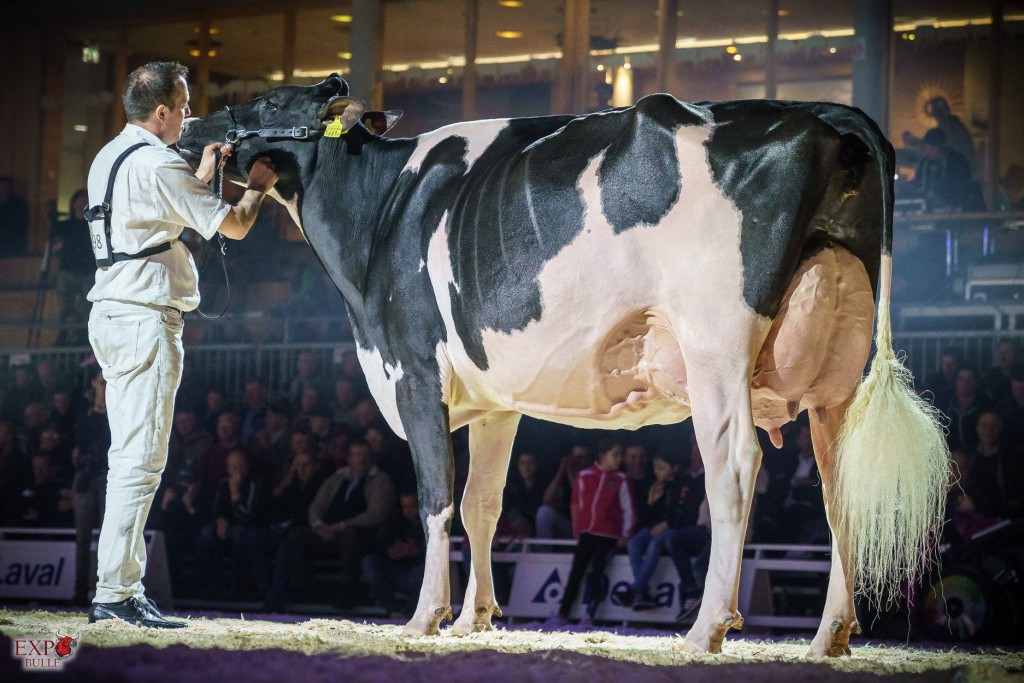 FEMALE Croteau Lesperron UNIX x JK Eder DG Doorman Dance VG-87-NL 2yr. (~CLICK HERE~)

Doorman Dance is a daughter from the full sister to DH GOLD CHIP DARLING EX-95-CH
Darling her UNIX dtr: Ptit Coeur Unix DARLINGA was 3rd @ 2-Yr Old class Swiss Expo 2019
Darling was SUPREME Champion Swiss Expo '17 & GRAND CHAMPION Expo Bulle '18!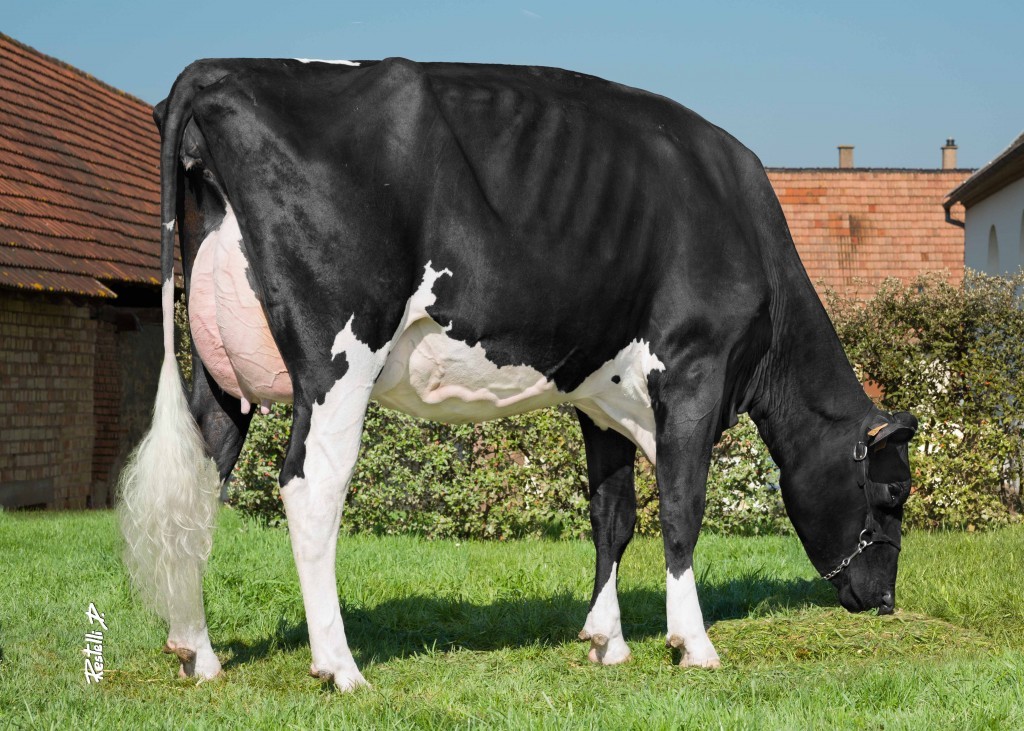 FEMALE Duckett Crush TATOO x Petitclerc Nohl Sally VG-88-FR 2yr. (~CLICK HERE~)

Sally has huge TYPE dtrs: Undenied dtr with +3.96 PTAT and King Doc dtr with +3.92 PTAT
Out the VG-88-FR 2yr. (MAX) full sister to Petitclerc Archrival SALTA VG-86-CH 2yr.!
SALTA was 1st in her section at Swiss Expo '19 & Res. 2-Yr Old Champion Expo Bulle '19!
Full sister to dam is dam to Petitclerc Sid Sunkiss EX-94-USA - sold for $ 150.000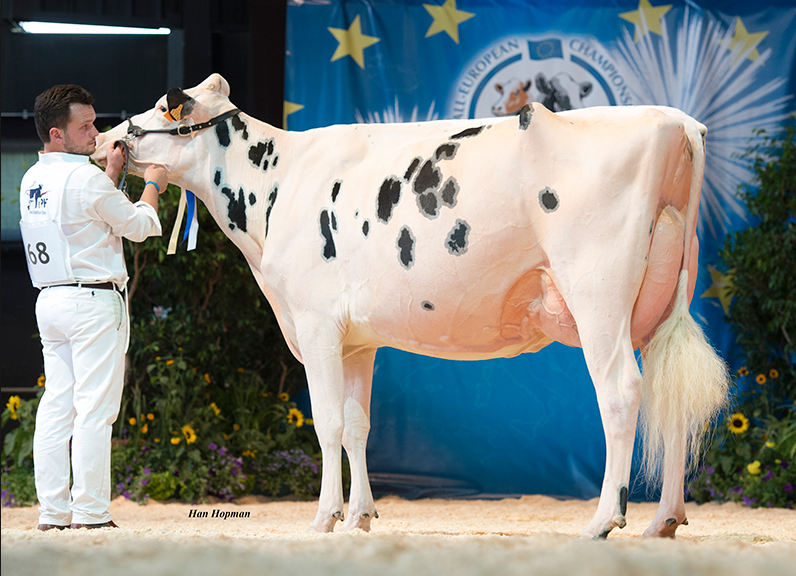 FEMALE Croteau Lesperron UNIX x Carf Emeraude EX-91-NL (~CLICK HERE~)
~ UNIX ~ has shown a lot of great heifers at the World Dairy Expo last weekend in Madison!!
Dam to: JK DG Esmeralda EX-92-NL EX-94-MS - 6th place European Show Libramont 2019
Emeraude EX-91 and her progeny have won multiple National Show titles
Same family as Capj Irana, 1st place @ European Show Colmar '16 & National Champion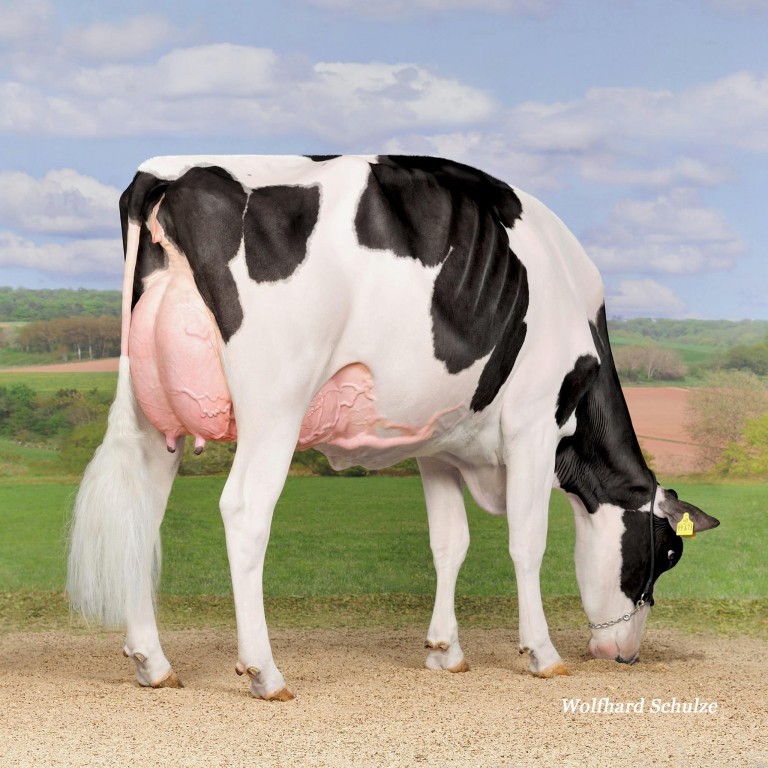 FEMALE Ptit Coeur Doorman DARLINGO x Nippon Gorgeous EX-90-NL EX-93-MS (~CLICK HERE~)

Your chance to create a sister to Giessen San Goerdy EX-90-DE!!
Goerdy was Int. Champion Schau der Besten '16, 5th place Swiss Expo '16!, 3rd place Swiss Expo '13 & more!
This family goes back on the fantastic Show winner Penlow Outside Georgette EX-96-CAN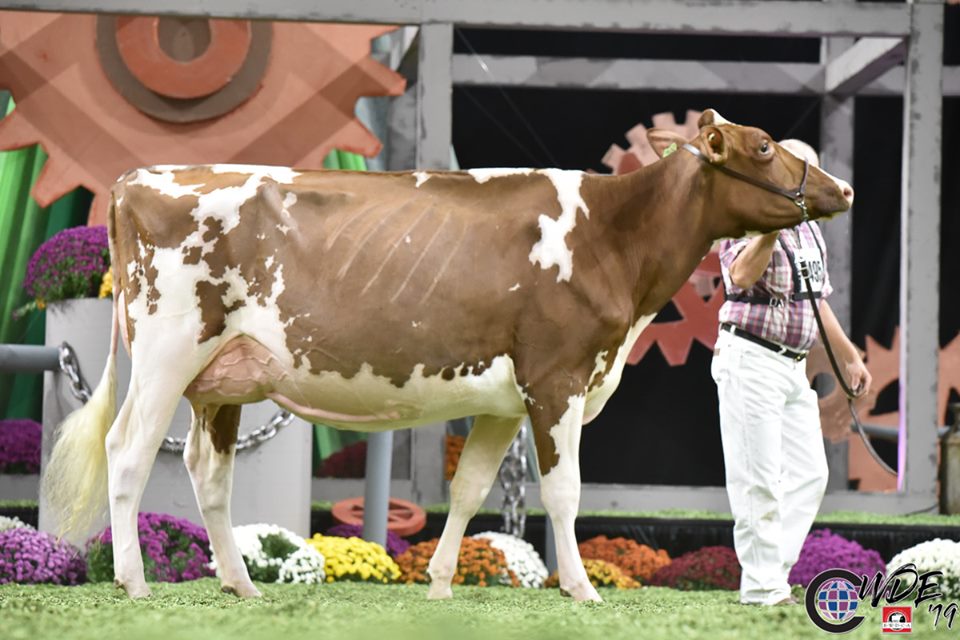 Wilder KANU P-RED x Holec Redrose Jola P-Red VG-87-NL 2yr. (~CLICK HERE~)

Lovely R&W Ladd-P daughter out of the terrific Lavender Ruby Redrose EX-96-USA family!!
Family member to Rosedale Weep Nomore-Red-ET EX-90-USA - 4th Jr. 3-Yr Old WDE´19
She is dam to the top seller @ Tulip Sale 2015 Holec Joki P RC €34.000
Lavender Ruby Redrose is the only R&W cow to be Supreme Champion @ World Dairy Expo!

For the full catalog ---> CLICK HERE <---